---
Houdini Crowds First Steps

Posted on Jan 18 2016
Updated Sept 3 2017
---
Steps to creating a simple crowd simulation out of the box in Houdini 16:

(If you are on a machine where you do not have permission to write to the C drive, save your file first - Houdini stores the baked agent data in a folder $HIP/agents which if the file is not saved pointing to C:/Users/yourname)

1. Under the Characters Tab - select Mocap Biped 3 or 2 (your choice)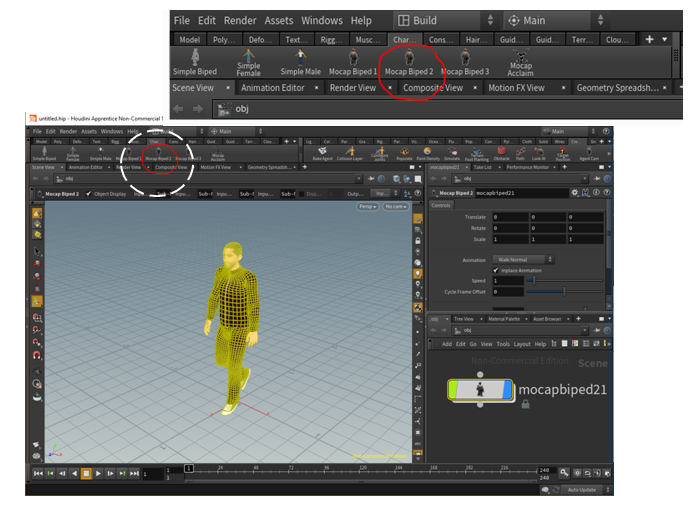 2. Choose the animation type you want, and Bake Agent (crowds shelf tool). You will be prompted with agent name, name of animation (ie. walk), joints associated with foot locking (new in 16)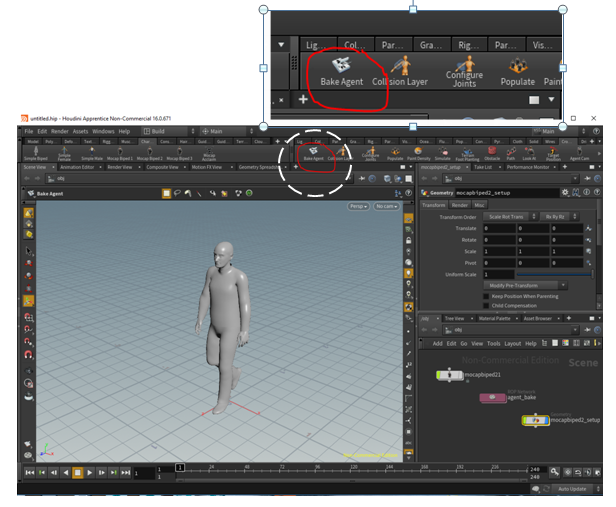 3. Select Collision Layer and then Configure Joint from the crowds shelf tool for later use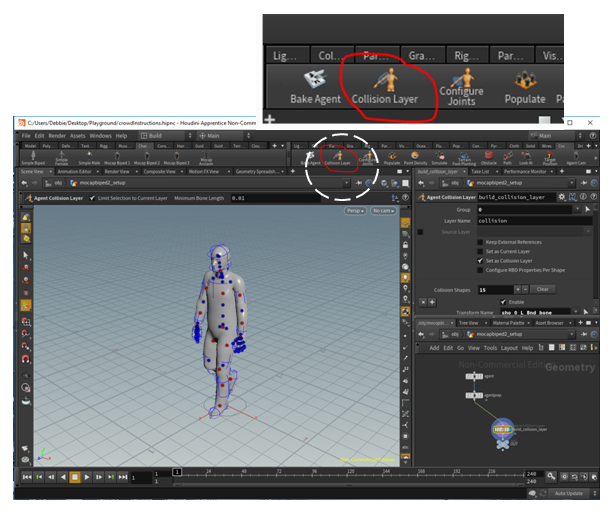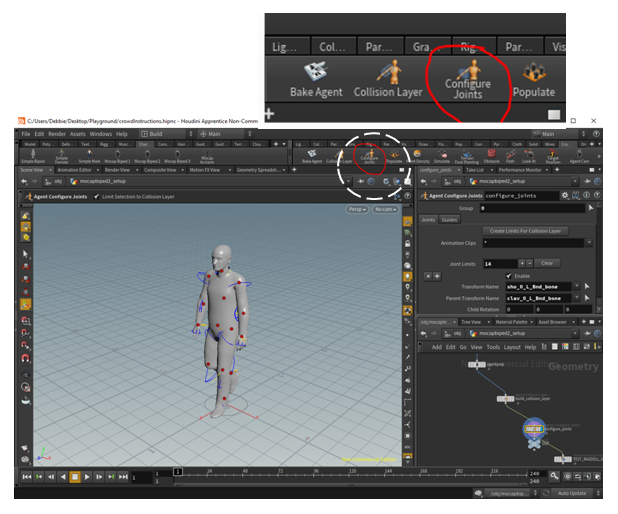 4. Create a grid, scale it up 10x

5. Crowd tools populate to put your agents on the grid - it only creates the number at that given time
With nothing selected, Click populate - select agent
Click grid - ta da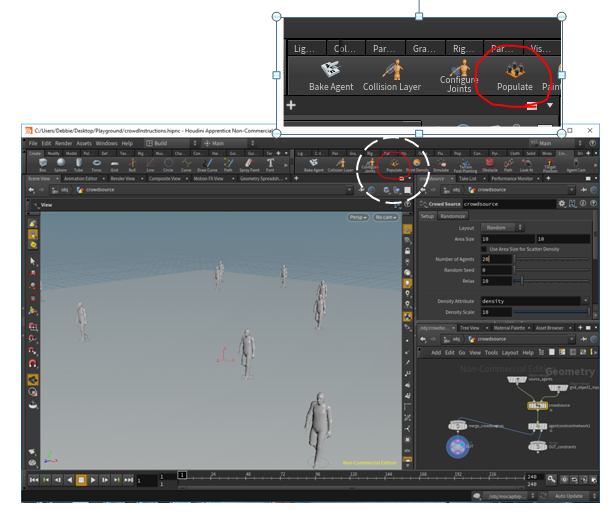 6. A crowdsource node was created – if you play this, they walk in place

adjust number etc. and
Randomize tab to adjust many aspects for variation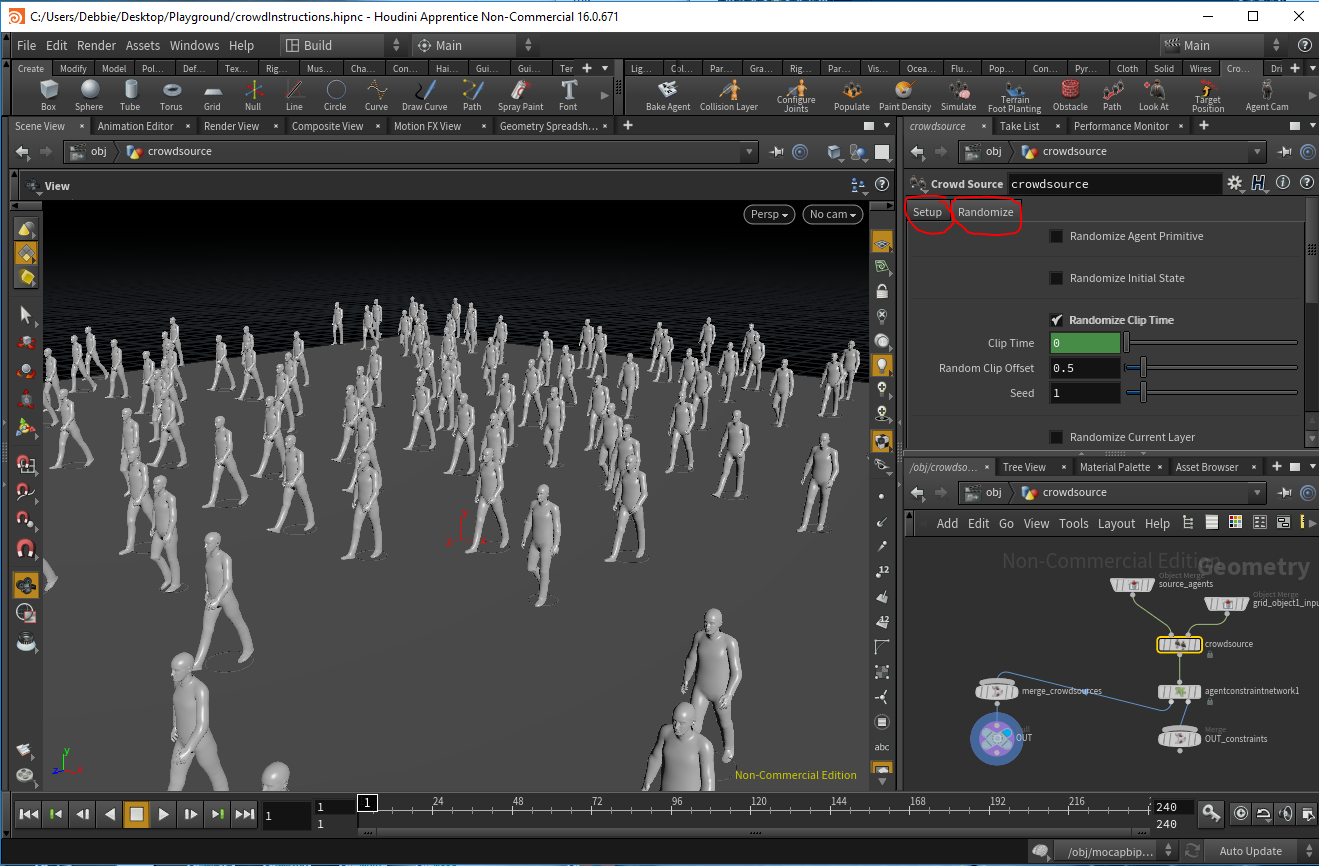 7. With the crowdsource selected click simulate
With mocap2, walk it all works out of the box since it is the default action.
---