---
click here for Blade 3.1 / 3.3.1 User's Guide
Posted on Dec 5 2013
Updated March 25 2016
---
Blade 3.1 / 3.3.1 Finger Capture
Finger capture is super easy in 3.3.1 (however the results will likely need extensive clean up).
An extra marker is placed on the thumb/index/pinky fingers bringing the total number of markers to 59.

In the processing 3 Finger Marker will be selected (When you get to the solving stage use 5 Finger as it parents to the other fingers automatically and is improved from previous versions). If you follow the usual processing ROM guidelines, there are two steps where you have to specify finger markers: during the Create Labeling Setup (Simple 3) and Create Solving Setup (Full, not Simple 3).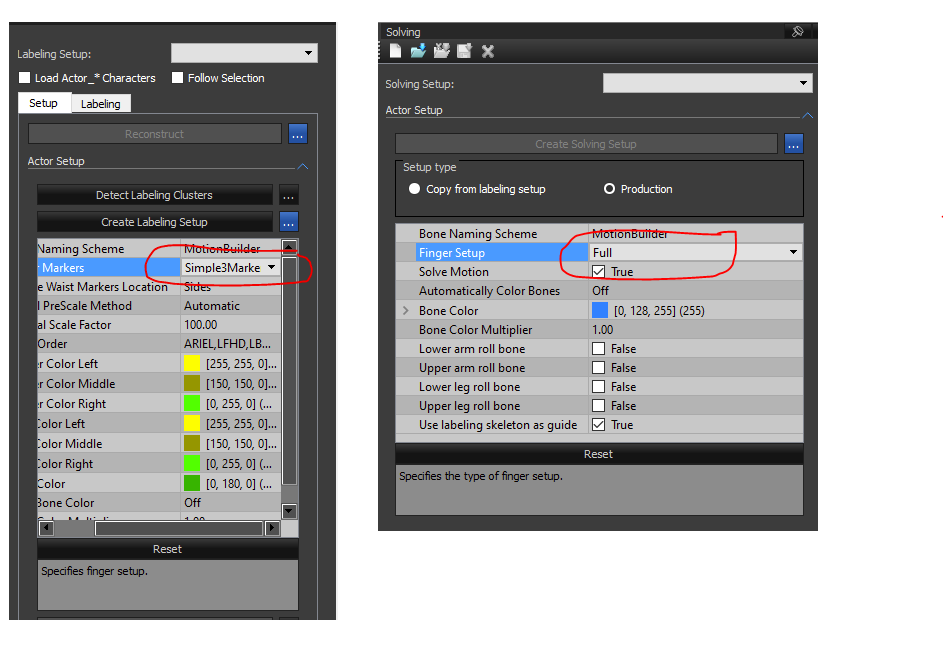 Calibrated and Solved - Create Labeling Setup (Simple 3) and Create Solving Setup (Full, not Simple 3)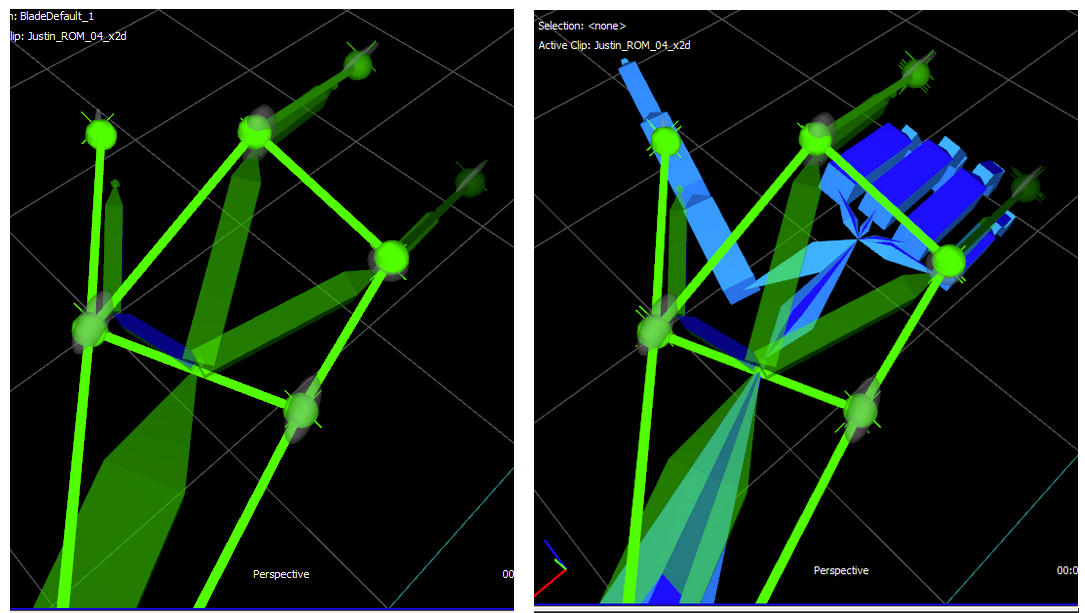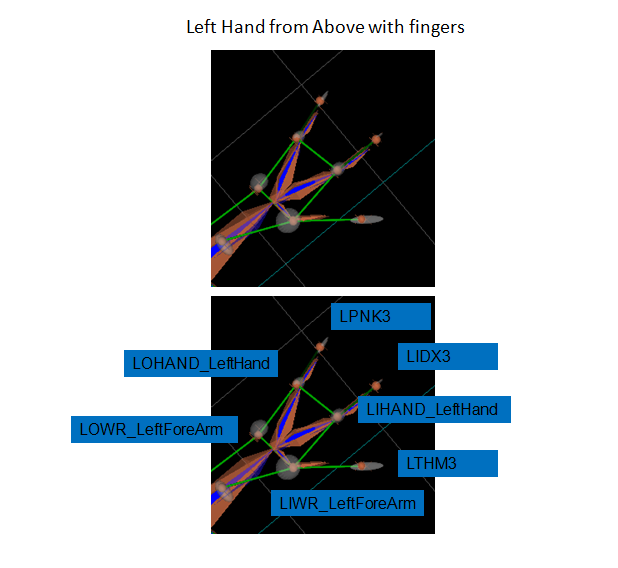 ---